In your backyard, there are many tools that perform different duties. However, for your swimming pool you have an important safety tool that performs many different functions. This amazing apparatus is the automatic pool cover.
Pool owners can see dramatic savings in the operating costs of their pool in the following areas by adding versatile automatic pool covers to their pool.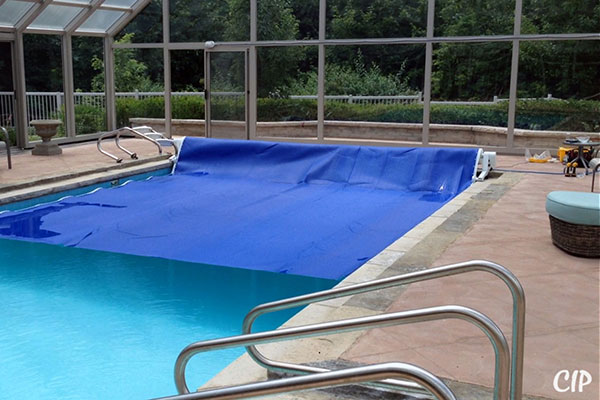 Prevent Evaporation
An automatic pool cover acts as a VAPOR BARRIER that almost completely stops evaporation from happening. An automatic pool cover is designed to have 85% of it resting on the swimming pool's surface when it is deployed over the pool. 
This leaves very little space for evaporation to occur. When the pool cover is over the pool it will save you a lot of water, and in turn, also save you some money.
An automatic cover also reduces water evaporation by up to 90%. Keeping the pool covered when not in use eliminates the need to constantly add water to the pool
Reduce Pool Chemicals
An automatic cover actually helps you save chemicals in two ways when deployed over the pool.
It stops evaporation from taking place: a lot of chemical loss is due to the chemicals being lost as the pool water evaporates. Experts believe that by covering the pool with the automatic pool cover fabric resting on the water they can save as much as 90% of the water that would have been lost due to evaporation if the pool was uncovered. 
This adds up to literally thousands of gallons being saved that normally would have just evaporated away.