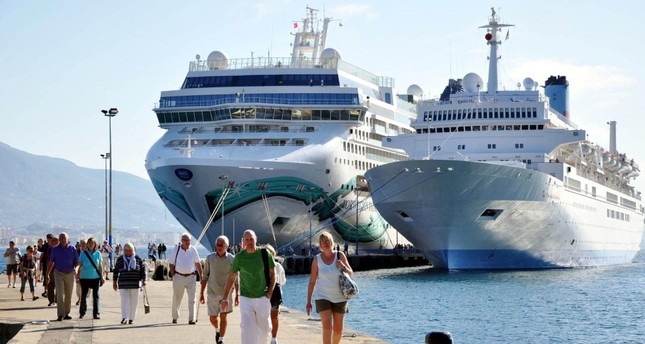 Courtesy-tmgrup
Couples coming to Australia to celebrate honeymoon should experience the combination of romance and cruising. Australia is known to offer some of the best and finest cruise experiences for couples to have a great time. Let's focus on some of the best cruise lines in Australia.
The Windstar Cruises – With a capacity of carrying only 310 passengers, the Windstar Cruise is known to offer features of acting as a cruise ship and sailboat. The interiors too are very well-equipped with features such as beautiful rooms and tons of eateries to fill your hunger with delicious food.
Norwegian Cruise Line – This cruise line offers cruises packed with nothing short of entertainment. You and your significant can enjoy a game of basketball or beat each other in climbing an artificial rock. Moreover, this cruise ship offers 'Freestyle Dining' concept made perfect for 2.
SeaDream Yacht Club –The SeaDream Yacht Club offers 2 yachts comprising of cozy cabins, awesome dining experience and casual ambience. The owner's suite is the most popular cabin amongst couples comprising of the bathroom with a window.
Paul Guaguin Cruises – This cruise can carry up to a number of 332 passengers along offer an ambience of tropical festivity. The staff is friendly and couples can enjoy dining along with some of the best cocktails and beverages. The cruise has 2 decks where the upper deck is very popular. That's because, there is a dance floor where couples can enjoy dancing with the help of awesome music.
Couples can consider experiencing some of the best beach honeymoon destinations in Australia.